At East Light Investments, we partner with passive investors to acquire value-add apartment buildings in the Southeast. We take care of everything from finding the multifamily property, to doing upgrades after the acquisition, to managing all day-to-day operations, and eventually to selling it once it reaches our target date. Our passive investors receive all the benefits of real estate ownership (cash flow, appreciation, tax benefits, etc) without any of the management headaches. Our investors never have to worry about personally guaranteeing loans, dealing with tenants or fixing leaky toilets. Instead, they partner with us, and we take care of it all!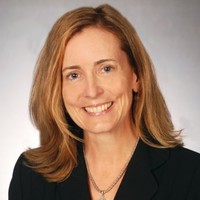 As Principal of East Light Investments, Karen oversees acquisitions and investor relations.
Karen has been managing multi-million dollar portfolios for over 25 years. Prior to launching East Light Investments, she managed over $150 million in fixed income assets for Hart Capital Management, Inc. while also juggling the role of Chief Compliance Officer.
Karen began her career as an institutional salesperson for S.G. Warburg in Boston before moving into investment management at Wellington Management Company. While an MBA student at F.W. Olin Graduate School of Business at Babson College, Karen was the lead portfolio manager for a $4 million portion of the Babson College Endowment Fund, producing a 33% return under her leadership. While at Rhumbline Advisors, Karen designed, marketed, and raised over $10 million for a structured Internet Fund. Her international experience includes co-managing a $250 million emerging markets fund and relocating an institutional asset management practice from Switzerland to London.
As a serial entrepreneur, Karen has launched and successfully sold several communications businesses, including a boutique investor relations company, Ripple Effect Communications, which continues to thrive as full-service public relations firm. She later headed Ashton Partners' east coast practice, where she was responsible for developing new business and providing strategic counsel to investor relations clients.
Karen is currently a Board Member of the CFA Society of South Carolina.
On a personal note, Karen's life dramatically changed in 2015 when she nearly died from a toxic combination of colon cancer and Lyme disease. Ever since, she has dedicated her life to healthy living and helping others her community. She is particularly passionate about addressing the suicide epidemic in this country. In her free time, Karen loves spending time with her teenage sons, being in the outdoors, and volunteering at her church. She recently became a Licensed Minister of Dance and enjoys teaching others this lost art form.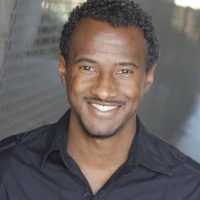 Bradley has dreamed of working within real estate since he was a kid. Whether observing buildings from a passenger seat or exploring towns and cities in over 40 states or while leading teams into community service projects. His joy is finding potential in all buildings and it's community.
As a Brand Ambassador and Docent Supervisor, Bradley represented elite companies (i.e., ADOBE, DWELL, Salesforce) and their product as an informant. He marketed brands via public engagement/speaking at private events, educating via trainings.
Bradley also brings over 7 years of quick-witted media development skills as a producer, writer, and manager, building diverse creative teams to complete projects of various budgets.While producing, in Hollywood, Bradley got to utilize his passion for properties and development of community on a project in San Pedro, CA. Before filming, he would scout countless properties.
Personally, he invested hours into the community before requesting the community's support to film this project on their street. Earning the trust of those residents, Bradley saved the project from quadrupling the budget by establishing relationships involving the business community. Keeping his word to not disrupt their flow of business; they allowed him to do what no other producer had done—film for free. This experience among many solidified his focus on real estate and developing communities through property management.
His vision is to build healthy multicultural communities that inwardly grow and thrive for generations to come. Bradley lives by the words invested by his mentor when he was a young man, "I'll never purpose to use people to build buildings but will forever use buildings to build people".
David's experience in the multifamily business dates back to 1972 when he was 15 years old. His first job was to maintain the swimming pool at a 28-unit Class B property. By the time he was 21 years old, David was hired as an onsite manager of a 60-unit Class B multifamily property in Santa Barbara. He continued to successfully work at that property for another 12 years.

Later in his career, David's management portfolio grew larger when he took on a $10 million commercial property with 17 staff members. He successfully increased the level of service for the business operator and their customers while also slashing the operating budget by 24%. The project saved $118,000 in the first 12 months under his leadership. Over the years, David has continued to show his aptitude for turning properties around and resetting operations from former failed property managers. His wide-ranging career has given him direct experience profitably operating and upgrading multifamily properties with as few as 30 units and as many as 240 units.

David's outside interests include reproducing antique patented inventions, developing new mechanical devices, and general aviation. He is a US citizen who has lived in Canada, England, Germany, and Austria. He currently resides in Greenville, South Carolina.